About VRM
Our Company
VRM is a specialist veterinary research management company providing proven, veterinary specific, project management expertise to Animal Health companies worldwide.
We work synergistically with clients to optimise their pharmaceutical and biological development programmes with the objective of accelerating timelines to successful product registration in major markets.
We have experience in the development and registration of novel products and generics for livestock and companion animals in Europe, North America, Australia, New Zealand and Japan.
Our Pedigree
Formed in 2011 as a joint venture between the directors of Ridgeway Research Ltd and Shernacre Enterprise Ltd in the UK and Veterinary Health Research Pty Ltd in Australia, VRM has direct access to two top class northern and southern hemisphere contract research organisations, allowing year round conduct of otherwise seasonal animal studies as well as highly experienced scientific writers and science bureau services at Shernacre. But as a wholly independent limited company registered in UK, at VRM we also have the flexibility to place studies with any CRO worldwide and to seek out the best expertise to meet the objectives of your development programme.
Our philosophy
Our philosophy is to tailor our project management input to complement the client organisation's skillset, allowing us to partner with clients to support them in delivering their own existing project plans as efficiently and rapidly as possible or to design and implement new project plans for clients.
At VRM we are happy to work on whole projects or component parts, to deliver new registrations, renew existing product licences, add additional label claims or resolve technical issues from the marketplace, to execute your existing plan or to devise a new one for you.
VRM is proud to announce that in September 2014 the company was officially recertified by the French Government under their research accreditation scheme or Crédit d'Impôt Recherché (CIR) for the period 2014 – 16 inclusive. This scheme allows our French clients to claim valuable tax credits on the research component of work placed with us. More details of CIR.
If you need help in accelerating the delivery of your veterinary medicine to market or in resolving a technical issue, please Contact Us.
Meet the Team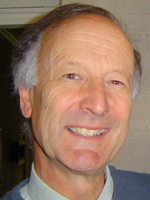 Bruce Chick
Bruce is a veterinarian and specialist in pathobiology who established and for almost 25 years has led the premier clinical studies contract research organization in Australia.
Read more about Bruce
Maggie Fisher
Maggie is an international veterinary parasitologist and PRINCE2 certified project manager, who provides expert consultancy services worldwide and is the Director of a long established UK clinical research organization offering a broad range of livestock studies
Read more about Maggie