The VRM Team
Maggie Fisher
Maggie is also a veterinarian, a graduate of the Royal Veterinary College, London, with a passion for parasitology. After a short period in mixed veterinary practice, Maggie returned to the RVC where she spent 6 years as a researcher and lecturer in parasitology, before establishing her own parasitology consultancy in 1997. In 2008 she acquired Ridgeway Research Ltd, a thriving UK CRO with in-depth expertise in livestock studies including parasitology. Maggie is well known in parasitology circles as a founder member and UK Director of the European Scientific Counsel Companion Animal Parasites (ESCCAP) and is currently a vice president of the World Association for the Advancement of Veterinary Parasitology (WAAVP). She is a diplomate of the European College of Veterinary Parasitology and has published extensively on parasitology and other topics including authoring a number of books and book chapters. Maggie is an acknowledged European expert on small animal parasitology and is a sought after speaker and critical expert (for product registrations) on the topic. She is also certified in PRINCE2 project management.
Maggie's other scientific passion is in the implementation and promotion of the principle of the Three Rs of refinement, reduction and replacement in the development of veterinary medicines, a philosophy that Ridgeway actively implements.
When not working (which as those of you who know Maggie is rare!) Maggie enjoys listening to music, running, cycling and continues to plan to learn to swim.
Email Maggie at maggie@vrm.uk.com
Bruce Chick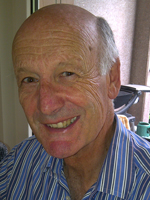 Bruce is a veterinarian from New South Wales, Australia with post graduate qualifications in Agricultural Economics and in Diagnostic Veterinary Pathology. In the early part of his career he held various field and laboratory posts in the Australian government veterinary service and also spent 6 months in Canada as a visiting Associate Professor at the University of Saskatchewan. On his return to Australia he was Regional Director of Veterinary Services in Gunnedah, NSW and then Research Director for Syntex Animal Health, Australia, before establishing his own specialist veterinary contract research organization, Veterinary Health Research Pty Ltd in 1991.
VHR, which conducts production livestock and small animal studies as well as providing commercial parasitological services to livestock farmers across Australia, currently employs 20+ professional and technical staff. It is headquartered in Armidale, NSW and has a GLP livestock facility in North Island New Zealand as well as a number of field based staff and consultants.
Bruce is a member of the Australian College of Veterinary Scientists and is a Veterinary Surgeons Board registered Specialist Veterinary Surgeon in the field of pathobiology. He has special interests in the control of internal parasites through integrated management strategies as well as the design and conduct of production animal research.
Bruce is widely travelled and has spent extended periods in Europe and North America.
Email Bruce at bruce@vrm.uk.com